What We Do
Our plant and machinery include:
45,000 Sq./ft. of manufacturing space
7 off Vacuum forming machines,1000mm x 600mm to 2500mm x 2700mm
4 off 5-Axis CNC routers, 2200mm x 1500mm
Fanuc 6-Axis router
3-D Stiefelmayer CMM 2000mm x 1500mm
On site Tool maintenance workshop with machinery
Complete prototyping capabilities
6 Low pressure polyurethane cells
2 High pressure polyurethane cells
1 2KM RIM Dispensing machine
3 "S" RIM presses (manipulating)
Vaqua Blast abrasive machine
Makerbot Z18 3D Printer for prototyping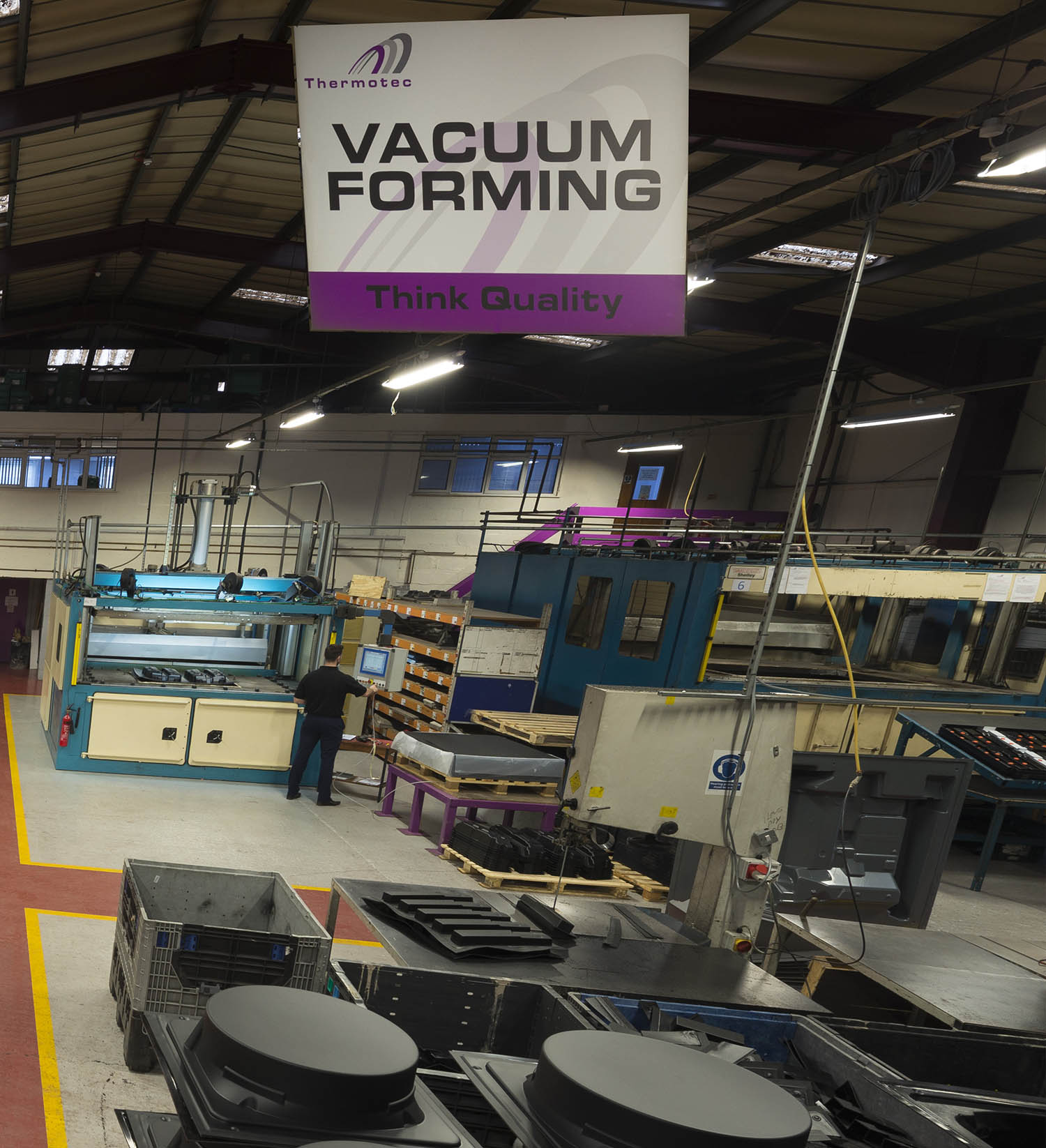 Plastics
We use Vacuum forming, Drape forming and Hot wire bending to manufacture a wide range of products in a variety of different materials depending on customer requirements, including (but not limited to); ABS, Polycarbonate, Polypropylene and HDPE.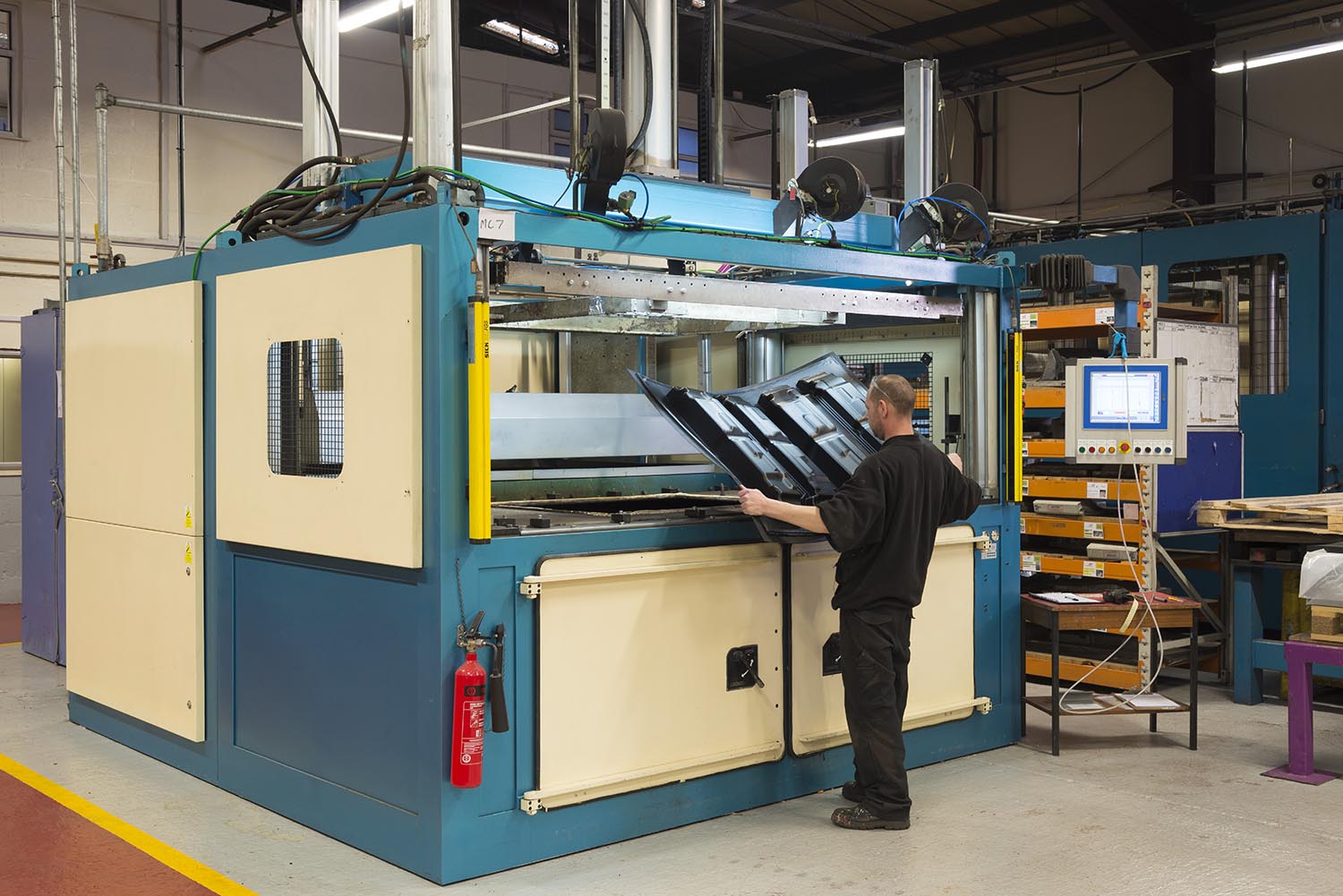 Polyurethane
Our Polyurethane cells are equipped with both high and low pressure machines to deliver a range of rigid, self-skinning and cold cure foams to suit many applications from soft seating substrates all the way through to robust vehicle protection systems.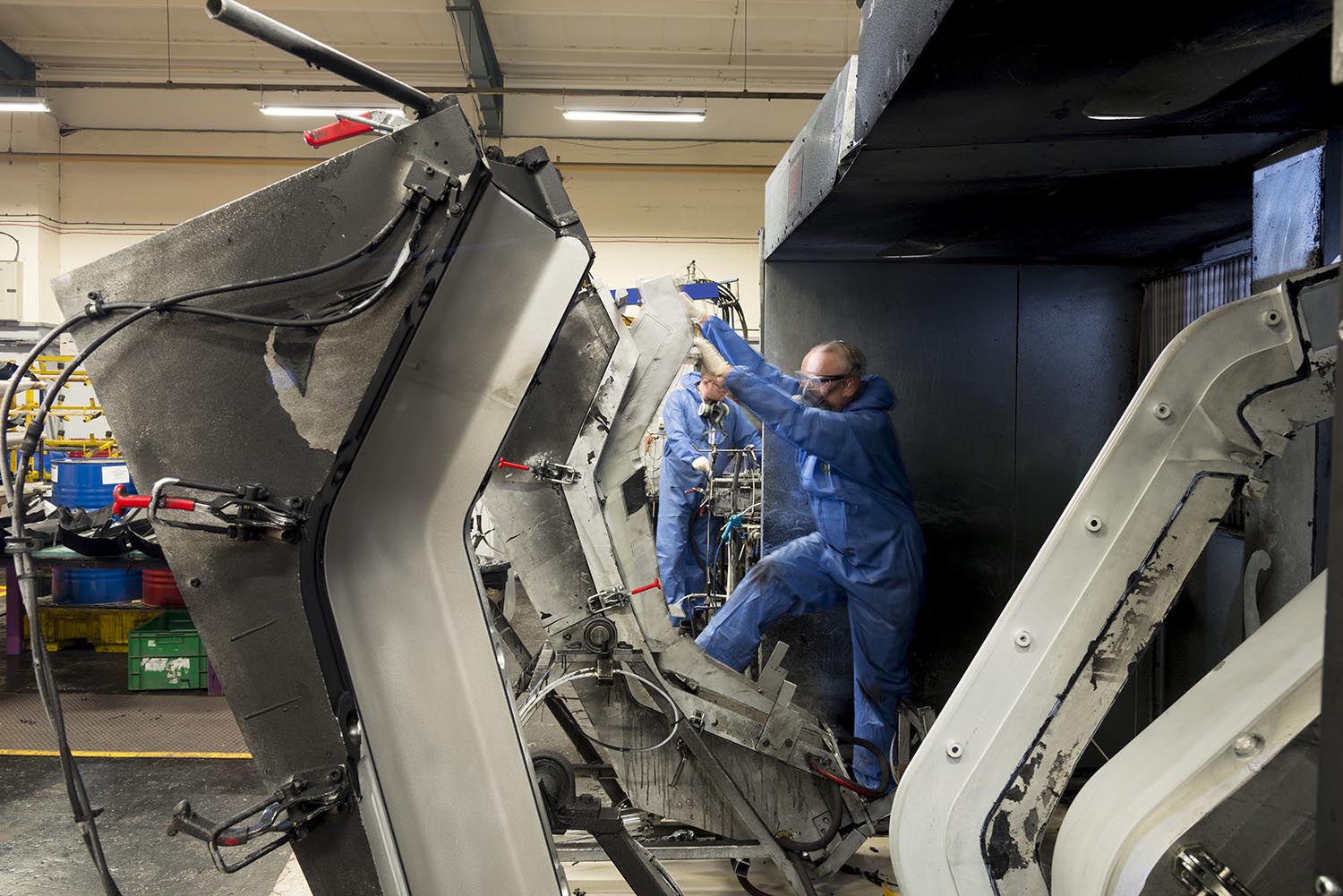 Composites
We use expanded honeycomb cardboard as the basis for our composite sandwich panels with various laminate lay-ups tailored to the customer specific demands. These range from cost-effective, durable Fibreglass through to more specialist materials such as Basalt for high impact & temperature resistance, and Flax for a more sustainable solution.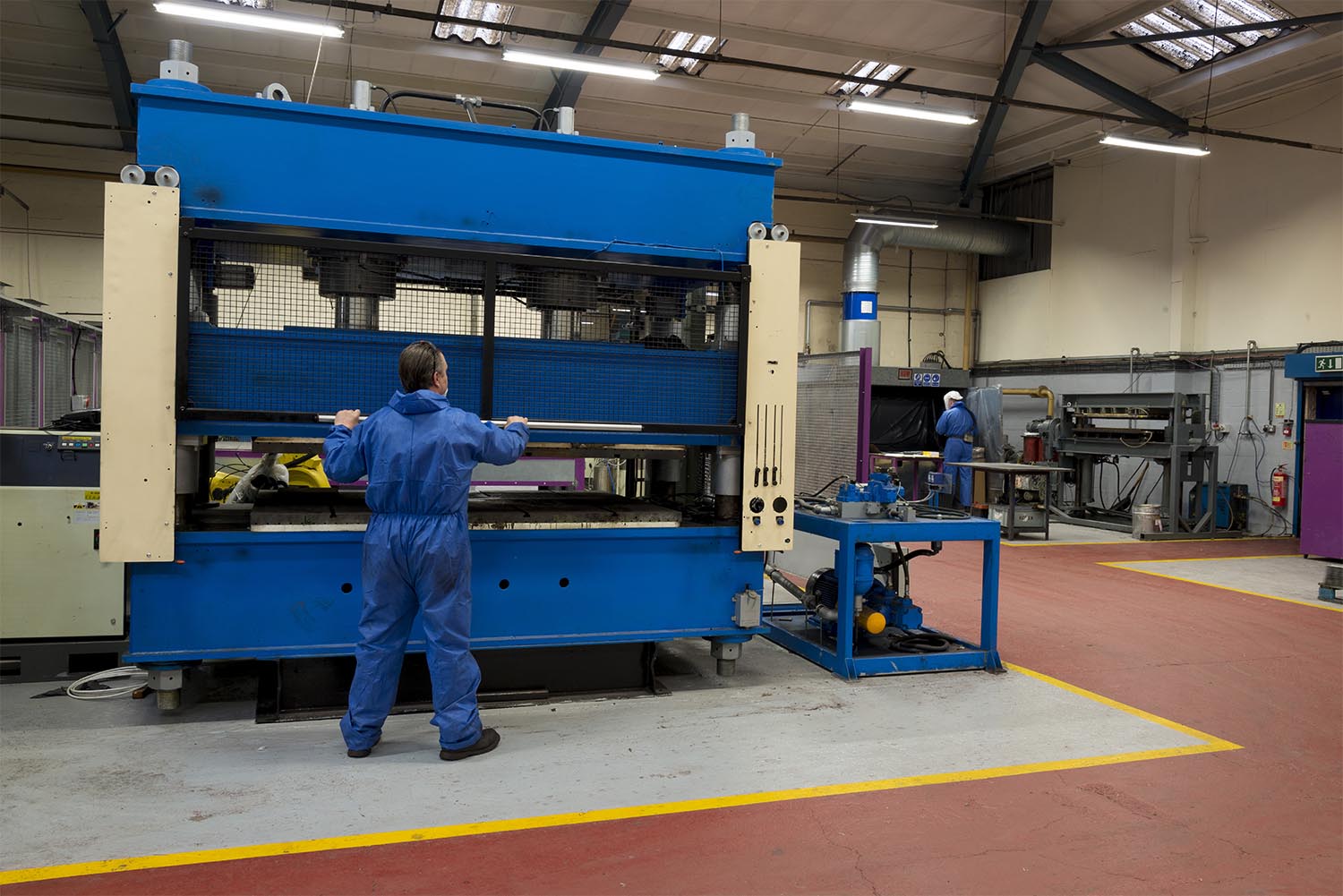 CNC
Many of our products are manufactured using a secondary CNC process, however we also offer a service for CNC machining plastic and composite components where it is not cost effective or feasible to modify current tooling.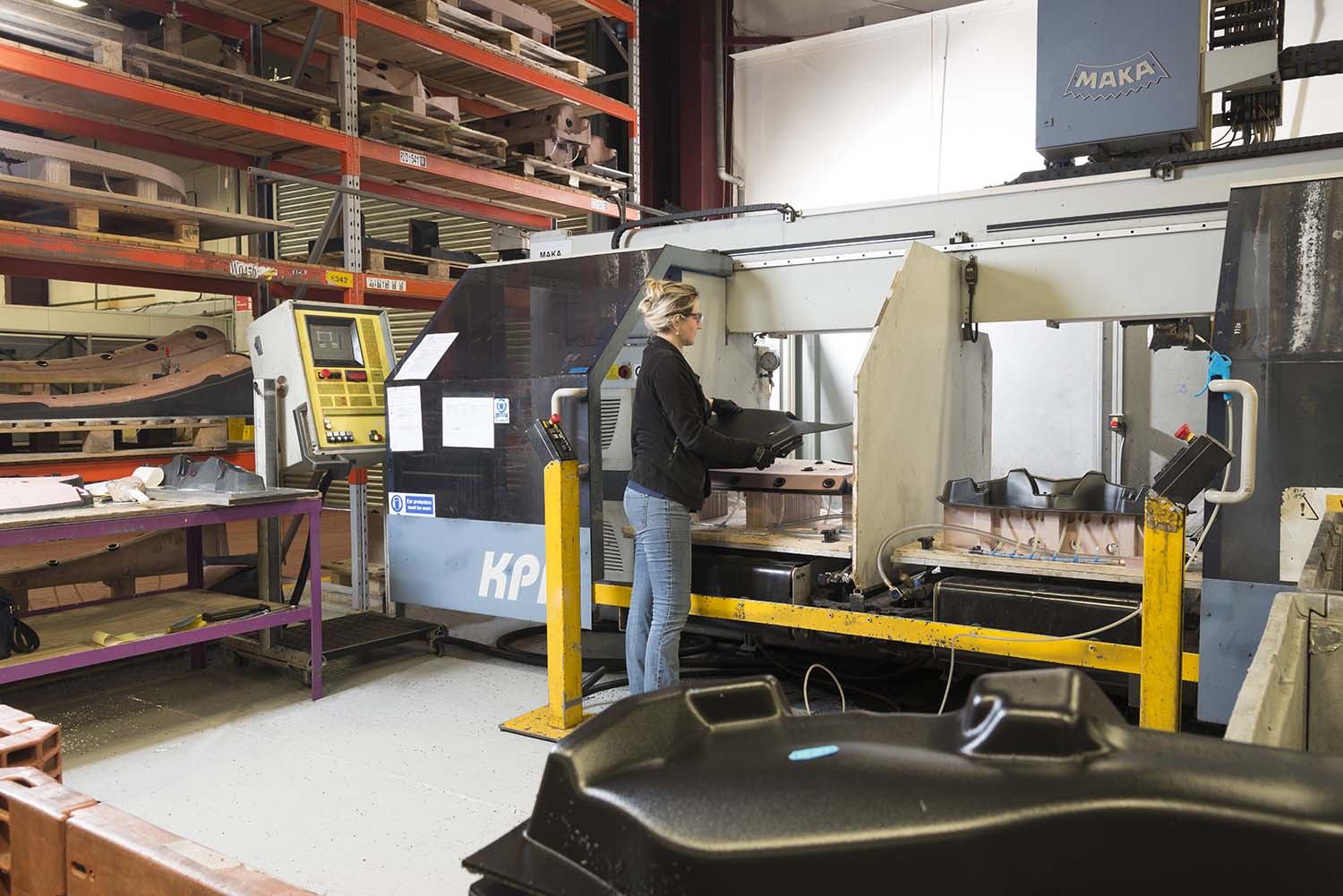 Assembly
Our dedicated assembly section enables us to supply fully assembled, sequenced-to-line products, simplifying our customers' production methods and supplying just in time.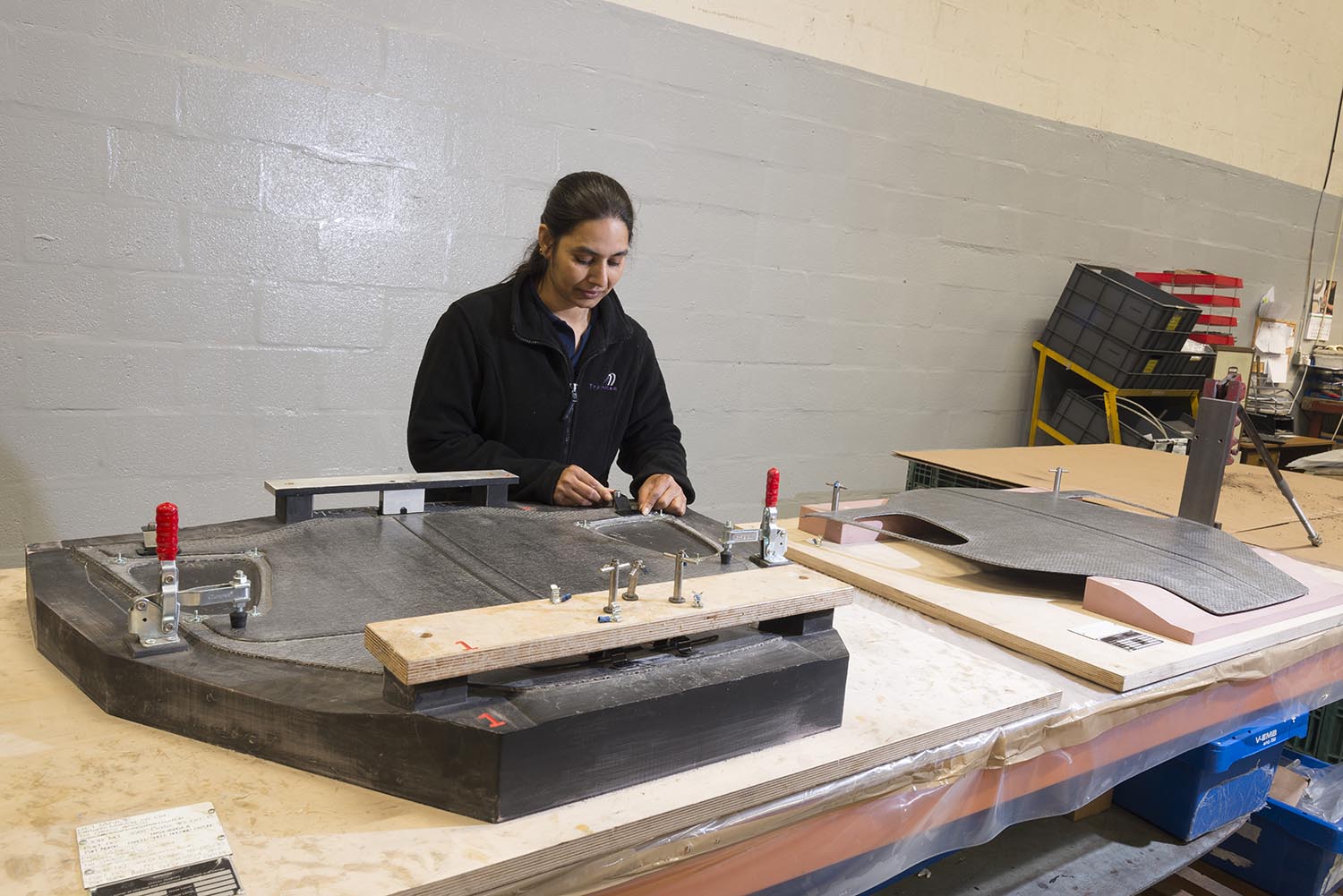 Prototyping
The nature of the Vacuum forming process enables us to produce cost-effective, soft tooling to manufacture prototype or very low volume production parts with minimal lead time whilst maintaining production part level quality.